Happy Labor Day! I hope everyone had a good hauling experience today! I know I did despite driving 4-430ish hours from one outlet to another, haha. Crazy I know.
But yes yes, as I told everyone yesterday I did do some damage at the CCOs, much more than I expect since everytime I go I only really walk out with 1-2 items. But this time I walked out with 6! Ekkk. Probably costed about 80 bucks in total. I actually went to two different CCOs so I had a little more variety. hehe.
Here's what I bought!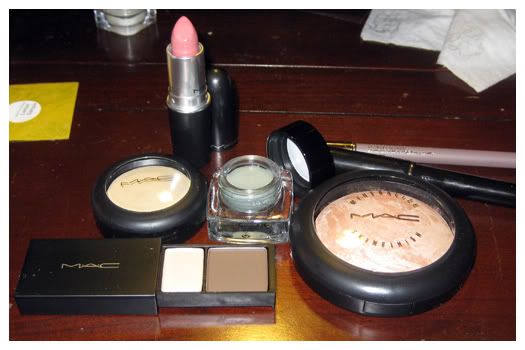 MAC Brow Shader in Walnut and Ivorie
MAC Cream Color Base in Pearl
MAC Luster Lipstick in Way to Love
Bobbi Brown Cream shadow in Aqua
MAC Mineralized skinfinish in Refined
Lancome Artliner in Star-Studded
Lancome Brow Pencil in Taupe
Let me know if you want reviews for any of these! :)