hehehehe. CVS is having a Revlon BOGOF sale and I couldn't help myself.......
yeahhhhhh I bought 6 Revlon Colorstay quads. SIGH. If you haven't noticed by now, I kinda go crazy when there are sales >.<>.<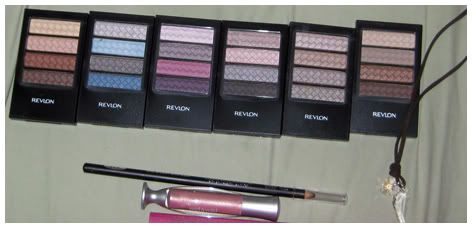 Anyways, for this FOTD I used my new Revlon Colorstay Quad in Azure Blue. My camera kinda washed it out but the colors are so pretty in person. Although when I started getting grease-ballish throughout the day I felt like I started looking emo LOL. Maybe it's because my makeup didn't match what I was wearing that day. Poo oh wells, no one to impress. haha. The shadows look more true to color in the one really bright picture. But it looks photoshopped right? LOL It's not besides the auto levels and the border. Oh sun, I love the weather we're having over here, but that doesn't mean I'm not allergic to you anymore. GO AWAYYYY. lol Just kidding. Just bad time to take pictures haha.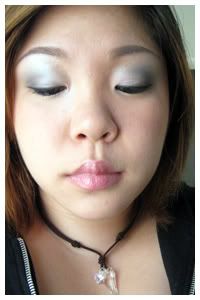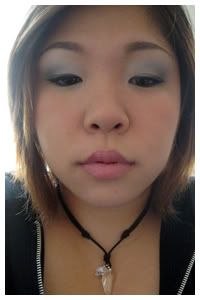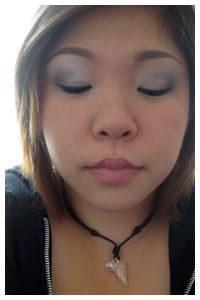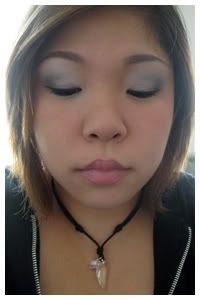 Products Used
Face
Shiseido Sun Protection Liquid Foundation
ELF Mineral Blush in Joy
MAC Blot Powder
Eyes
ELF Mineral Eye Primer
Revlon Colorstay Quad in Azure Blue (all four shades)
ELF Studio Eyeshadow in Sand Dollar
Bobbi Brown Gel Liner in Black
Revlon Brow Fantasy in Dark Brown
Lips
Egyptian Magic
Maybelline Color Sensation Lipcolor in Born With It
Wetn'Wild Mega Plumping Lipgloss
---
BTW I'm also wearing the necklace that I received from
Lisa
yesterday. I tied two slipknots so I can adjust the necklace to any length I want without having to deal with ties and such. Isn't it pretty? Thanks again
Lisa
! I LOVE IT :)
---
P.S.
My soompi account is working now :) I don't know what was wrong but I continually bothered the support team about it and after they did something to my account I was able to login again. yay. Bad news, I tried the Old Navy Weekly thing today......I'm too slow....or everyone's too fast. haha oh well, I tried. Have you guys been successful??